15 products
SOF Tactical Tourniquet - Wide
Regular price
$51.95
Save $-51.95
/
Tax included.
---
The Benchmark for Bleeding Control
The newest evolution of the SOF® Tourniquet sets the benchmark for prehospital tourniquets. Purposeful upgrades allow for smoother and faster one-handed and two-handed applications for the most effective bleeding control.
 
Its innovative design comes from years of extensive research, material testing, and end-user feedback on and off the battlefield. It continues to evolve with your changing medical response needs when bleeding control is needed most. The SOF® Tourniquet easily slides over an arm or leg. It unclips at the buckle to fit around hard-to-reach areas, such as a trapped limb.
 
In developing the SOF® Tourniquet, we asked customers about their experiences and the features that would be most important to them. The feedback gathered is shown in the tourniquet's improved design and effectiveness. It is stronger, lighter, and easier to use so you can stop the bleed anywhere life takes you.
 
Our patented SOF® Tourniquet was designed by a Special Forces medic while on deployment in Afghanistan in 2003 to save lives. It is still the preferred tourniquet for elite military forces and emergency responders worldwide.
Built for Survival. Engineered for Efficiency.
Take your hemorrhage control capabilities to the next level by incorporating the
OLAES® Hemostatic Bandage

 
into your med kit!
Tourniquet Tips - Video
OLAES Modular Trauma Dressing
Regular price
$14.95
Save $-14.95
/
Tax included.
---
Features:

Latex-free
Elastic wrap with built-in control strips to prevent accidental unravelling whilst bandaging
3 meters of sterile 4-ply packing gauze
Plastic occlusive sheet included in dressing pocket for treatment of small burns or occluding chest injuries
Transparent pressure cup that focuses pressure on the wound site and allows for visual inspection of uncontrolled haemorrhage (and doubles as an eye protection cup)
High quality heavy elastic bandage
The OLAES Modular Bandage is one of the best trauma dressings on the market. Packed with features, the OLAES Trauma Bandage is truly a modular dressing. From its large trauma pad, 3 meters of packing gauze, removable non-occlusive plastic sheet, velcro brakes and a pressure cup - the OLAES has all the features you need for treating traumatic injuries.
Available in 4 inch, 6 inch or 4 inch - Flat Packed versions.
C.A.T Tourniquet - G7
Regular price
$65.95
Save $-65.95
/
Tax included.
---
TacMed Australia is now stocking the COMBAT APPLICATION TOURNIQUET (C.A.T)- G7. It has all the great features of the Gen 6 C.A.T but has added features including the NEW Single Routing Buckle for faster application, decreased blood loss, effective slack removal, fewer windlass turns, and simplified training with single protocol application standards
COMBAT APPLICATION TOURNIQUET (CAT) G7
The CAT (Combat Application Tourniquet) is a small and lightweight arterial tourniquet that completely occludes blood flow in an extremity. Used for the treatment of life-threatening bleeding, the C.A.T Tourniquet uses a Self-Adhering Band and a Friction Adaptor Buckle to fit a wide range of extremities combined with a one-handed windlass system. The windlass uses a free moving internal band to provide true circumferential pressure to an extremity. The windlass is then locked in place; this requires only one hand, with the Windlass Clip. The C.A.T Tourniquet also has a Hook-and-Loop Windlass Strap for further securing of the windlass during patient transport.
Operator IFAK- Kit
Regular price
$169.95
Save $-169.95
/
Tax included.
---
Contents:
SOF Tactical Tourniquet Wide
4 inch Olaes Bandage
Hyfin Vent Compact Chest Seal (Twin Pack)
2 Pairs of Nitrile Gloves*
CPR Face shield
Trauma shears
Casualty Card
*Due to global supply shortages of gloves, Black Talon Gloves may be substituted to a comparable Blue Nitrile option.
Dimensions:
16.5cm x 11.5cm x 7.5cm
The Operator IFAK is a compact Immediate First Aid Kit (IFAK) that provides immediate trauma care at the point of injury. Whether you are on the pistol range, hunting in remote bushland or on duty on the streets of Sydney - the Operator IFAK is the kit of choice for operators around firearms.
The Operator IFAK comes complete in a compact MOLLE nylon pouch (in 3 colours) which can be worn on any platform that has MOLLE or worn on a belt. Complete with all the equipment required to treat major causes of preventable death from penetrating injuries.
The Operator IFAK Pouch is available for standalone purchase here.
Please note:
The Operator IFAK now contains a Hyfin Vent Compact Chest Seal (Twin Pack) from North American Rescue instead of the Halo Chest Seal as shown.
The Operator IFAK Kit - Red now comes with SOF Tactical Tourniquet - Wide Rescue Orange and Operator IFAK  Kit - Multicam comes with SOF Tactical - Wide Tan.
Quikclot Combat Gauze
Regular price
$84.95
Save $-84.95
/
Tax included.
---
QuikClot Combat Gauze
QuikClot is the essential choice for haemorrhage control in a broad range of bleeding situations.
QuikClot products are impregnated with kaolin, a naturally occurring, inorganic mineral (clay derivative). Kaolin has no known allergic or exothermic reactions.
QuikClot products are safe and effective, having passed all biocompatibility testing, and do not contain any animal or human-derived proteins or shellfish products.
Customer Reviews
Write a Review
Ask a Question
12/07/2020
Anonymous

Australia
As Advertised
This product is probably the best on the market right now. No Shellfish, which caters for the unknowns in a high pressure life saving situation. I used it recently in training for wound packing in a moulage scenario and it excells. Must keep pressure for a minimum of two minutes after packing wound. Used by the ADF in TNG and OPS.
TacMed Immediate Trauma Kits
Regular price
$109.95
Save $-109.95
/
Tax included.
---
TacMed Immediate Trauma Kit
The TacMed Immediate Trauma Kit is designed for when major trauma happens. On the range, in the bush or on the streets - the Immediate Trauma Kit is a compact kit that can be thrown in a glove box, a pouch, on your vest or duty bag. Vacuum sealed to keep contents together when you require them the most. The Immediate Trauma Kit contains the minimum life-saving products to treat injuries such as:
Gunshot Wounds
Stab Wounds
Major Lacerations (Knife, Chainsaw ect)
Penetrating Chest Injuries
The Immediate Trauma Kit was designed by ex-Special Operations Medics with operational experience and is assembled on the mid-north coast of NSW. The Immediate Trauma Kit contains:
OLAES Modular Trauma Dressing
HyFin Vent Compact Chest Seal - Twin Pack
SOFTT-W Tournquet
2 Pairs of Black Talon Nitrile Gloves*
Casualty Card
*Due to global supply shortages of gloves, Black Talons may be substituted to a comparable Blue Nitrile option.
If you carry a firearm or work in a hostile environment you need our Immediate Trauma Kit!
Attention ! NSW Police - Please contact TacMed to order the official NSW Police trauma kits (code: APICK) - contents slightly differ.
TacMed Bleeding Control Kit
Regular price
$79.95
Save $-79.95
/
Tax included.
---
Uncontrolled bleeding is one of the biggest causes of preventable deaths in trauma.
The TacMed Bleeding Control Kit has been developed as either a stand-alone kit or to supplement contemporary first aid kits.
The contents of our Bleeding Control Kits have been carefully selected to include a tourniquet and trauma dressing used by Militaries & Police around the world.
Contents:
SOFTT-W Tourniquet
6" OLAES Trauma Dressing (with packing gauze)
15cm Trauma Shears
Emergency Blanket
2x Pairs of Nitrile Gloves
Please note - due to current manufacturer and shipping delays, tourniquet colour may vary from picture depending on availability and demand.
Customer Reviews
Write a Review
Ask a Question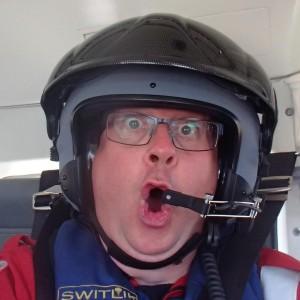 TL
02/26/2021
Tim L.

Australia
Find the bleeding, stop the bleeding
This handy pouch contains the essentials for haemorrhage control - a SOFT-T tourniquet and an OLAES bandage, along with thermal blanket, trauma shears and nitrile gloves. We've been placing these in some designated cabinets along with Public Access Defibs as part of the @HeartSafeKI initiative (shark nibbles have occurred here on Kangaroo Island, so placing a bleeding kit near surf spots seemed sensible) We're also looking at placing them in our Sandpiper Bags for rural clinicians. Good kit, recommend. As always, excellent customer service from Jeremy and the TacMed crew...
12/15/2020
Chris P.

Australia
09/10/2020
Alan G.

Australia
09/08/2020
Anonymous